⭐5 Star reviews
⭐Plastic Surgeon founded
⭐Treatment by leading medics only
⭐Combined 25 years of experience
⭐Complimentary consultation available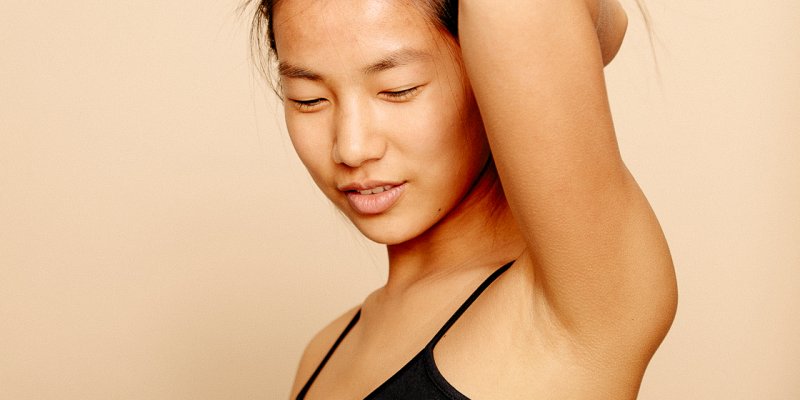 Welcome to our exclusive Hyperhidrosis Treatment in London, where we offer effective solutions to help you overcome excessive sweating and regain control of your life.
Our dedicated team of aesthetic practitioners understands the impact that hyperhidrosis can have on your confidence and daily activities. With our advanced treatment options, using botulinum toxin, we can provide you with long-lasting relief from excessive sweating.
What is Hyperhidrosis?
Hyperhidrosis is a medical condition characterised by excessive sweating beyond what is necessary for normal body temperature regulation. It can affect various parts of the body, including the underarms, palms, feet, and face. This condition can be embarrassing and often leads to discomfort and self-consciousness.
Key Features and Benefits:
Reduced sweating: Our hyperhidrosis treatment targets the sweat glands responsible for excessive sweating, effectively reducing sweat production in the treated areas.
Enhanced confidence: By alleviating excessive sweating, our treatment can help you feel more confident in social and professional settings.
Improved quality of life: Excessive sweating can significantly impact your daily activities and clothing choices. Our treatment aims to improve your quality of life by allowing you to participate in activities without the fear of visible sweat stains.
Non-surgical approach: Our hyperhidrosis treatment is non-invasive and does not require any incisions or downtime, allowing you to resume your normal activities immediately after the procedure.
Long-lasting results: The effects of our hyperhidrosis treatment can last for 6 months, providing you with prolonged relief from excessive sweating.
Book Hyperhidrosis Treatment in London
Don't let excessive sweating hold you back any longer. Experience the relief and renewed confidence that our Hyperhidrosis Treatment in London can provide. Say goodbye to the discomfort and embarrassment and regain control of your life.
If you would like to book a treatment with Injectual or have more questions don't hesitate to contact us today!
Frequently Asked Questions (FAQ):
The duration of the treatment depends on the specific technique employed and the areas being treated. Typically, a session can take 30 minutes.
Our hyperhidrosis treatment is generally well-tolerated and involves minimal discomfort.
Many patients experience a noticeable reduction in sweating within a few days to a week after the treatment.
Side effects are typically minimal and temporary. They may include mild swelling, redness, or bruising at the treatment site. These effects generally subside within a few days.
In general, patients can enjoy 6 months of reduced sweating before a follow-up treatment may be required.
Yes, our hyperhidrosis treatment can be performed on various areas, including the underarms, palms, feet, and face. Our aesthetic practitioners will assess your specific needs and tailor the treatment accordingly.
Results
90% reduced sweating.

Return to work
Straight away.

Full recovery:
Straight away.

How Long does it last?
6 months.
BOOK NOW
Our Injectual Practitioners
What is hyperhidrosis treatment? 
Using
 injections to temporarily block the nerves that cause excessive sweating.
 works by blocking nerve signals to nearby sweat glands which stops them from producing sweat.
How does
 help to treat excessive sweating or hyperhidrosis?
In people with hyperhidrosis, the nerves that signal your sweat glands are overactive. In most people, your nervous system activates sweat glands when the temperature or activity rate rises, which is how your body cools itself.
 can block this signal to the sweat glands in the treated area. Which means your overactive nerves are essentially temporarily paralysed. 
Can botox for excessive sweating help minimise body smells?
is an FDA approved treatment for excessive sweating. Because
 diminishes the sweat produced in the underarm area, it will in turn also improve body odour. 
When does hyperhidrosis treatment start to work and how long does it last? 
Most clients notice some positive changes within the first week after treatment, and the best result is after about a month. The full effects usually last between 6-16 months.
Where are we located? 
Our lovely Westbourne Grove studio is easily reachable by public transport from most central London locations and is located in the heart of the iconic Notting Hill. Most of our clients come from nearby neighbourhoods: Paddington, Hyde Park, Green Park, Bayswater, Soho, Kings Road, South Kensington, Kensington, Chelsea, Battersea, Fulham, Regents Park, Primrose Hill, St Johns Wood, Victoria, Mayfair, Knightsbridge, Belgravia, Fitzrovia, Holland Park, Earls Court, Highgate, West Brompton, Westminster, Islington, Hampstead, Hammersmith, Battersea or Nine Elms
INJECTUAL NOTTING HILL
59 WESTBOURNE GROVE, LONDON
Mon - Saturdays: 10am - 6pm
Directions