⭐5 Star reviews
⭐Plastic Surgeon founded
⭐Treatment by leading medics only
⭐Combined 25 years of experience
⭐Complimentary consultation available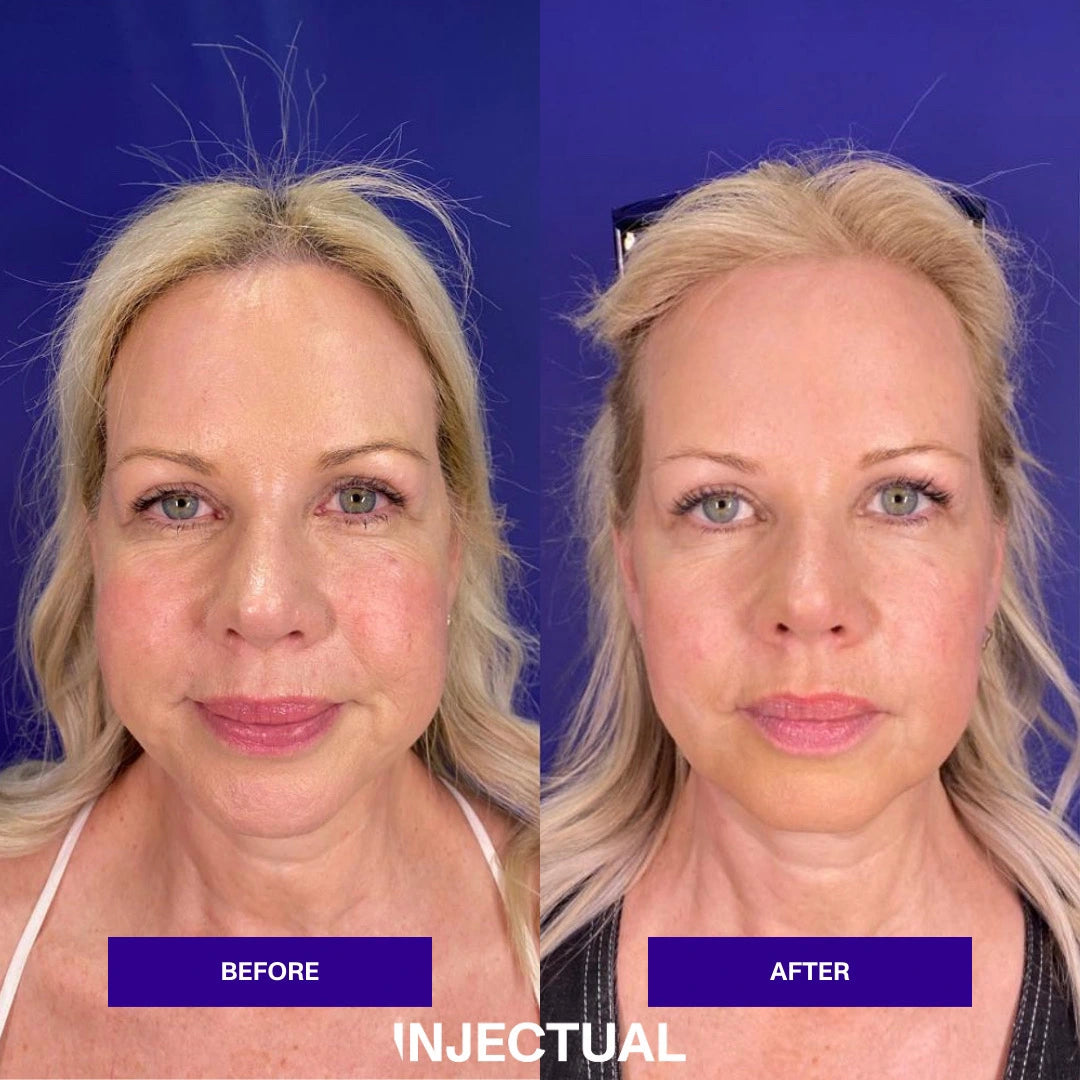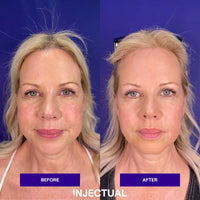 Anti-wrinkle treatment with Alluzience (Express Toxin)
Looking for the fastest-acting and longest lasting anti-wrinkle treatment in the world? Queue Alluzience, a world first! Quick acting, long-lasting botox preparation.
If you have an important event coming up and left your next botox appointment too long so you don't have 10+ days to wait for it to kick in, this could be the perfect solution for you.
Alluzience: The Fast-Acting, Long-Lasting Secret
From the same trusted company that brought you Azzalure, Alluzience sets a new standard for anti-wrinkle treatments. Unlike any other brand on the market, it offers a unique combination of speed and duration, ensuring you look your best without the wait.
Key Features and Benefits:
Quicker Onset: Alluzience delivers rapid results, with noticeable improvements in just a few days.
Extended Longevity: Enjoy the effects of Alluzience for up to 6 months, surpassing the industry average of 3 months.
Book Alluzience Anti-Wrinkle Treatment in London
Unlock a world of age-defying beauty with Alluzience Anti-Wrinkle Treatment. Don't let wrinkles hold you back from feeling your best. Experience the power of this breakthrough product and embrace a more youthful, radiant you. Say goodbye to waiting and hello to immediate results.
If you would like to book a treatment with Injectual or have more questions don't hesitate to contact us today!
Frequently Asked Questions (FAQ):
You can expect to see visible improvements within a few days of using Alluzience.
The effects can last up to 6 months, providing you with long-lasting wrinkle reduction.
Alluzience is developed by a reputable company and has undergone rigorous testing to ensure both safety and efficacy.
Results
Lifted eyebrows, brighter more awake eye area
Return to work
Straight away
Full recovery:
Results seen within 2 weeks
How Long does it last?
4-6 months
BOOK NOW
Our Injectual Practitioners
Where are we located? 
Our lovely Westbourne Grove studio is easily reachable by public transport from most central London locations and is located in the heart of the iconic Notting Hill. Most of our clients come from nearby neighbourhoods: Paddington, Hyde Park, Green Park, Bayswater, Soho, Kings Road, South Kensington, Kensington, Chelsea, Battersea, Fulham, Regents Park, Primrose Hill, St Johns Wood, Victoria, Mayfair, Knightsbridge, Belgravia, Fitzrovia, Holland Park, Earls Court, Highgate, West Brompton, Westminster, Islington, Hampstead, Hammersmith, Battersea or Nine Elms
INJECTUAL NOTTING HILL
59 WESTBOURNE GROVE, LONDON
Mon - Saturdays: 10am - 6pm
Directions