⭐5 Star reviews
⭐Plastic Surgeon founded
⭐Treatment by leading medics only
⭐Combined 25 years of experience
⭐Complimentary consultation available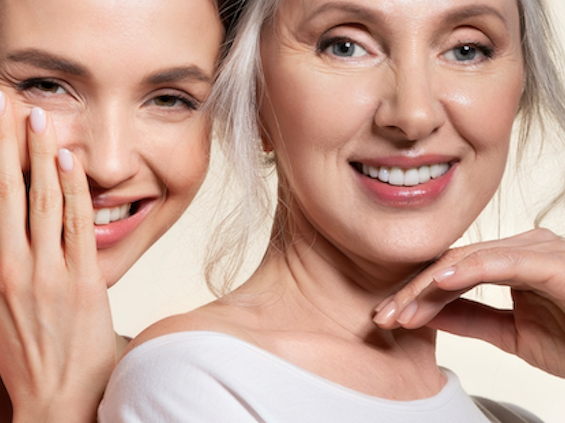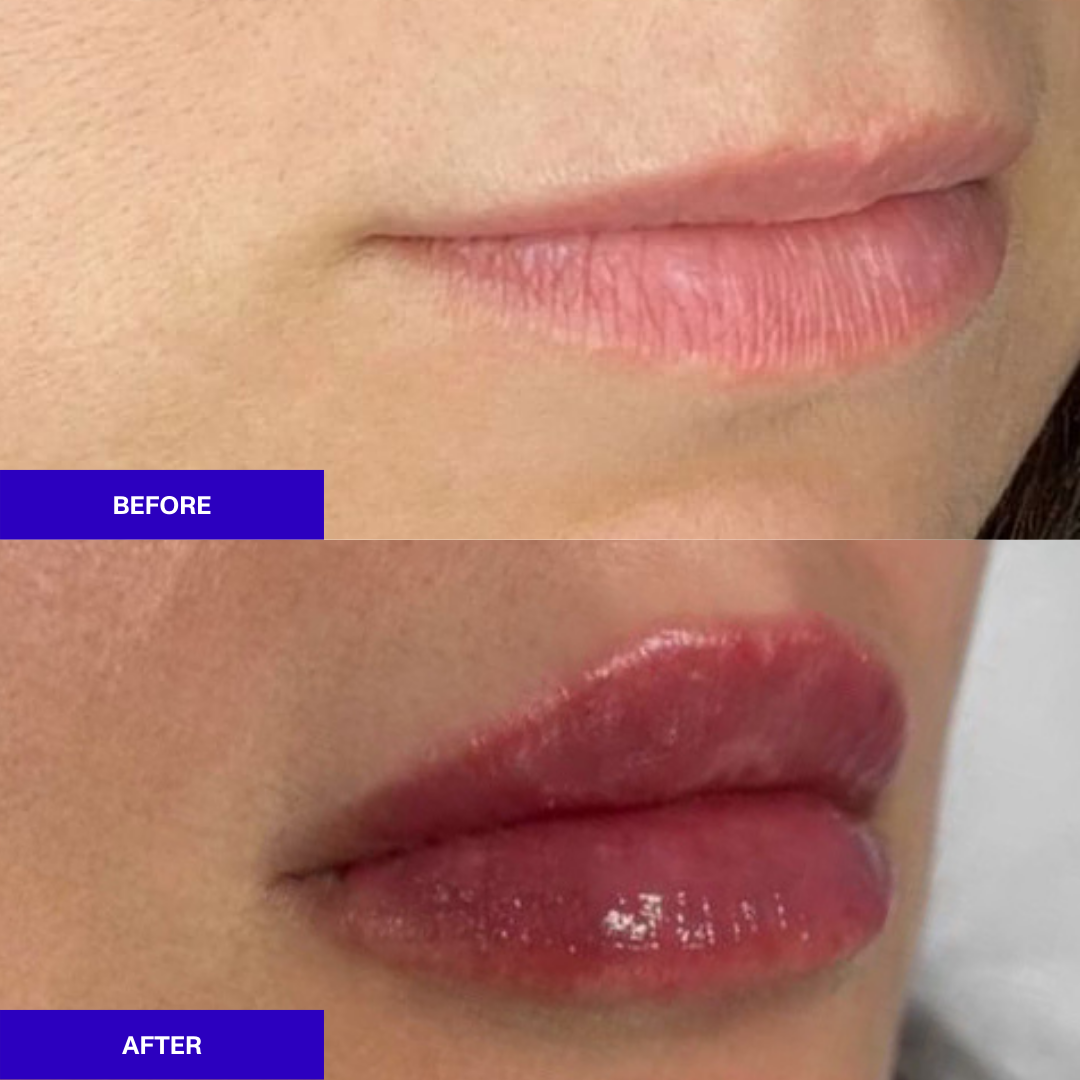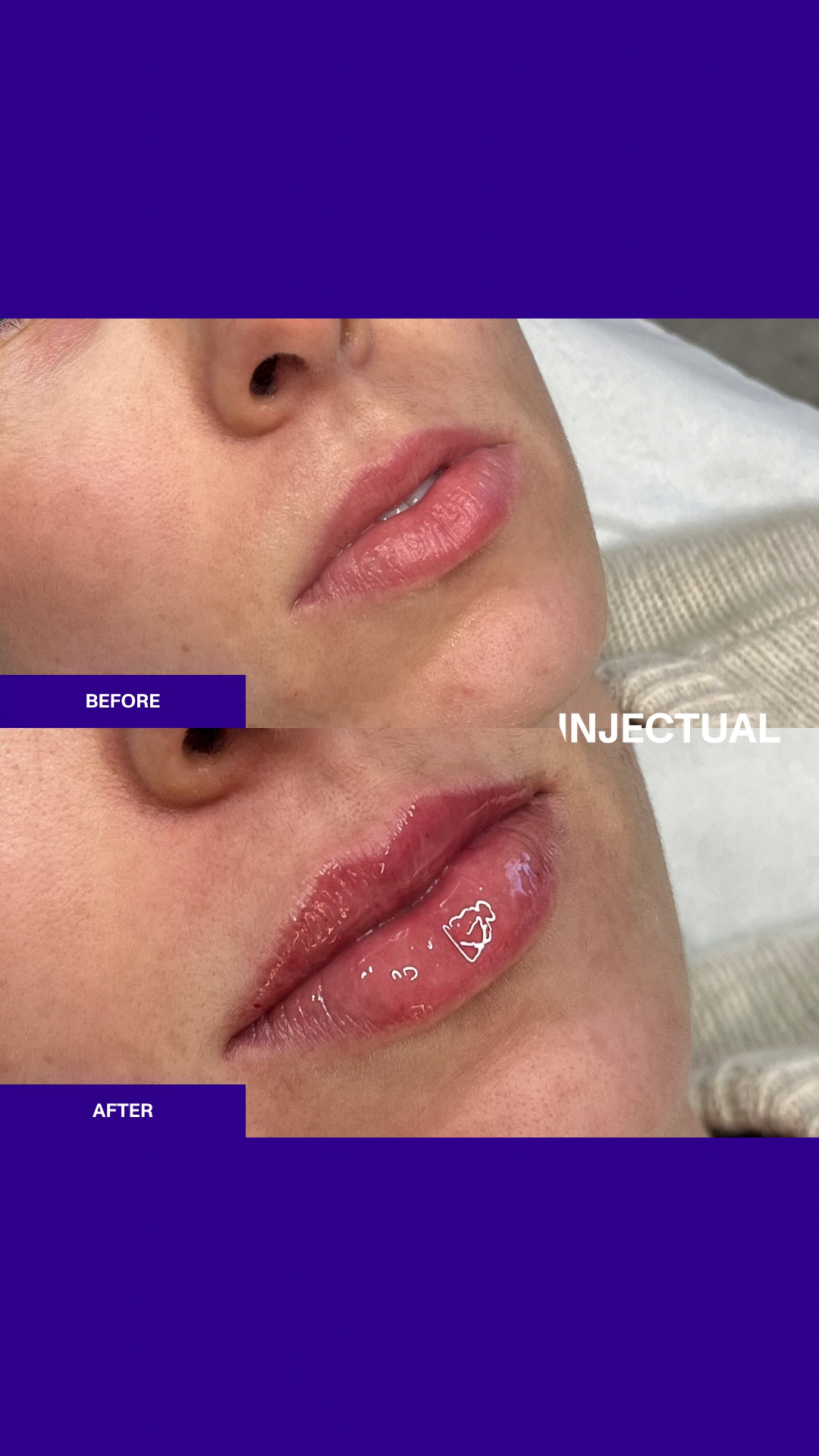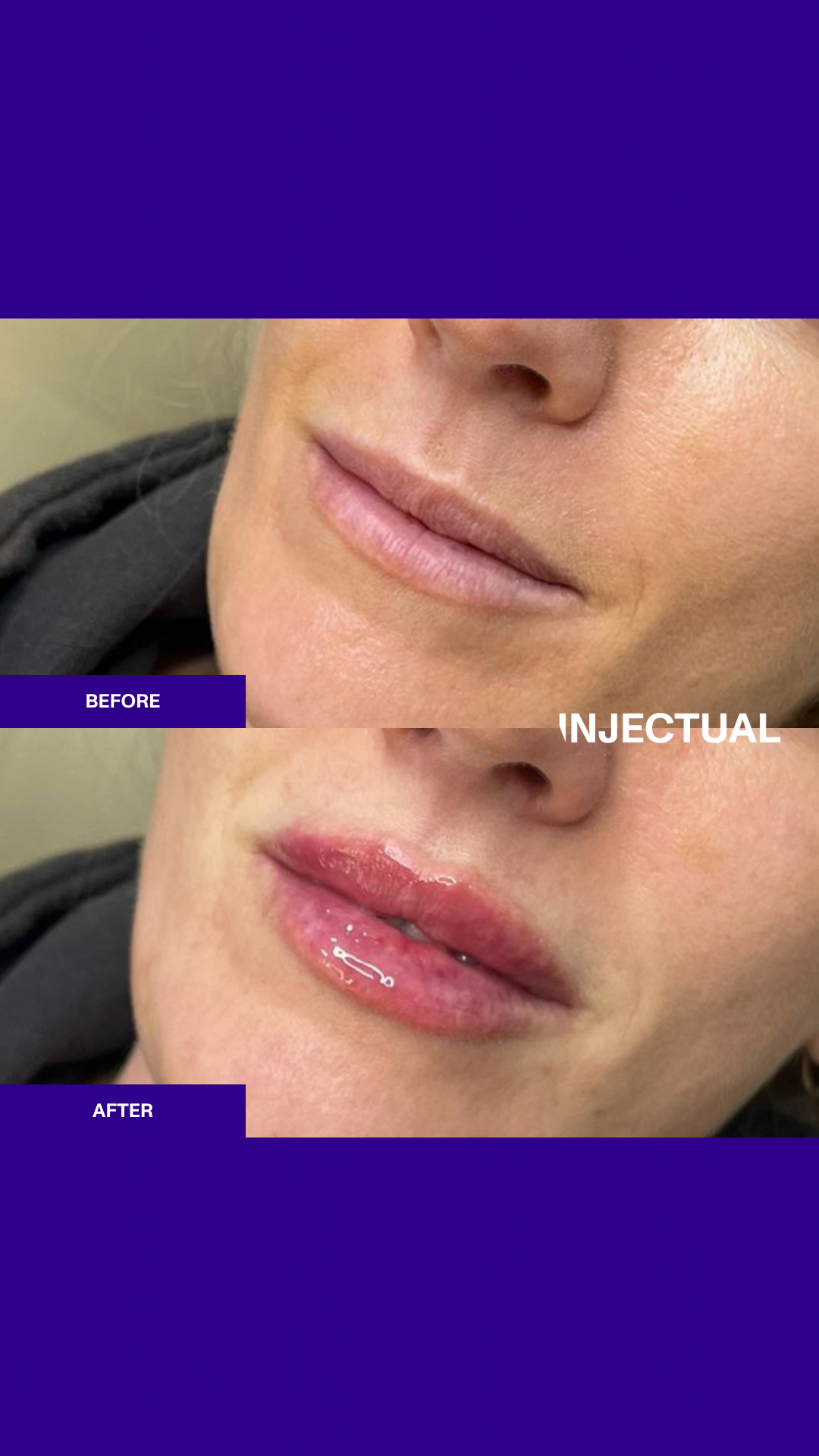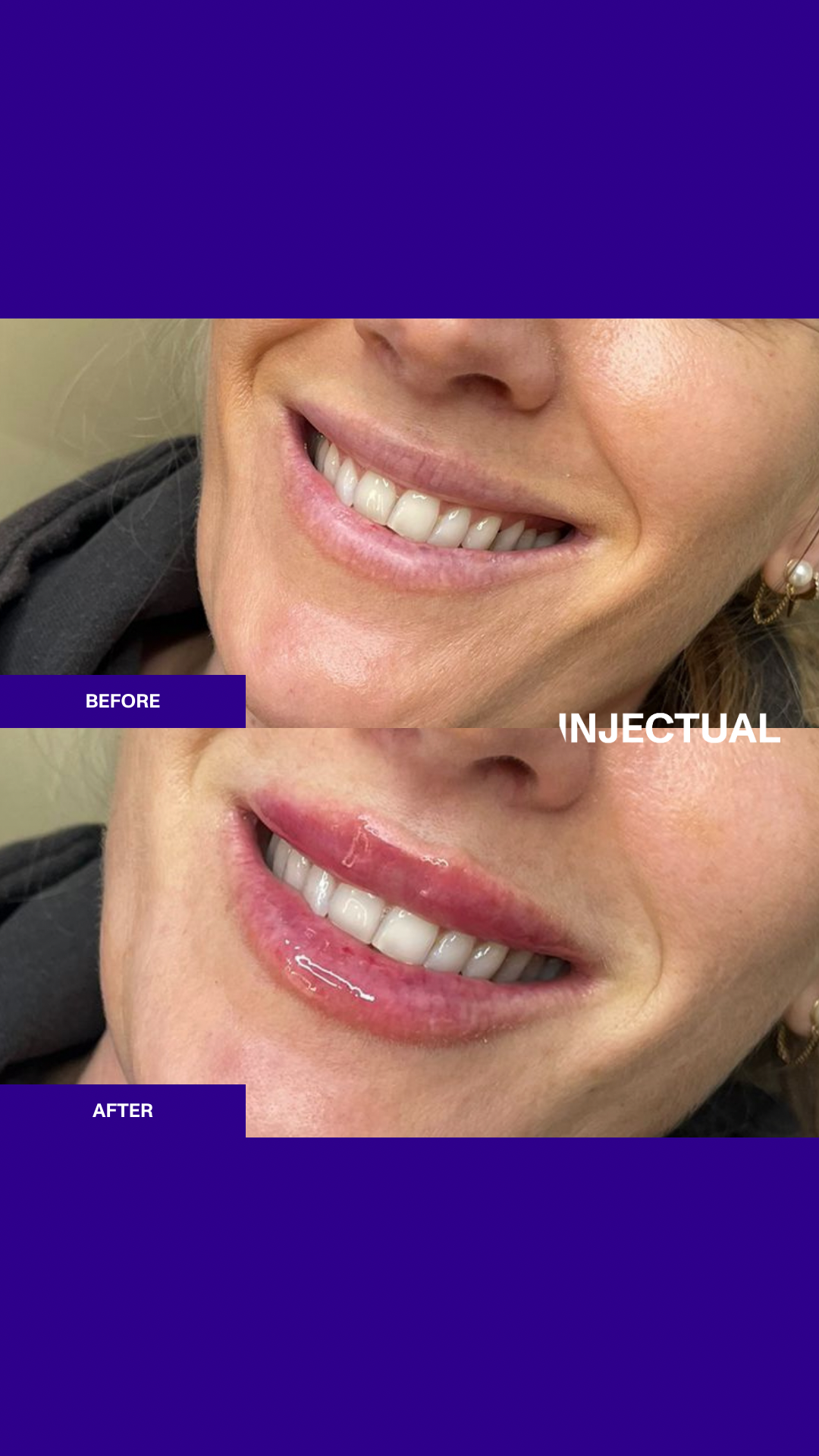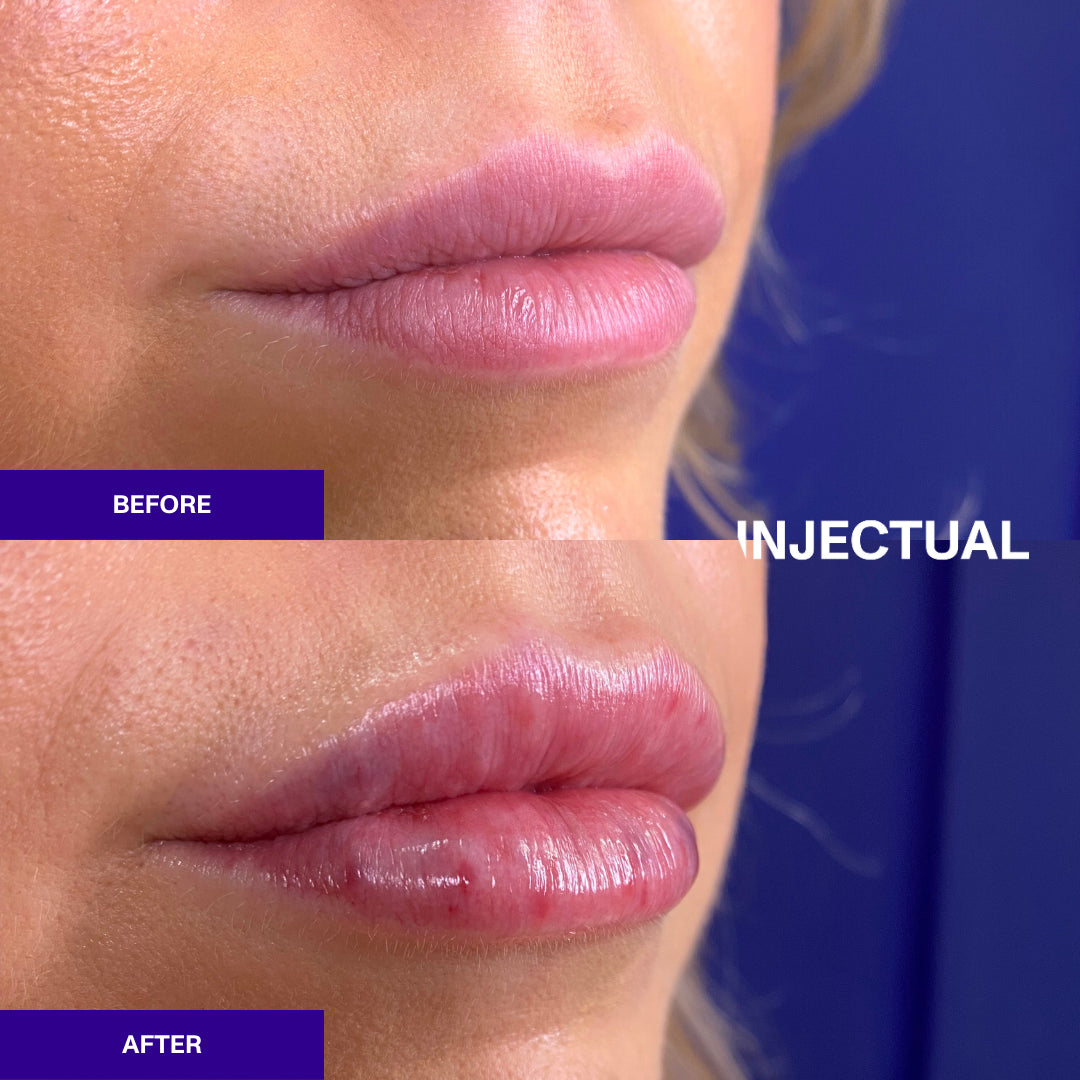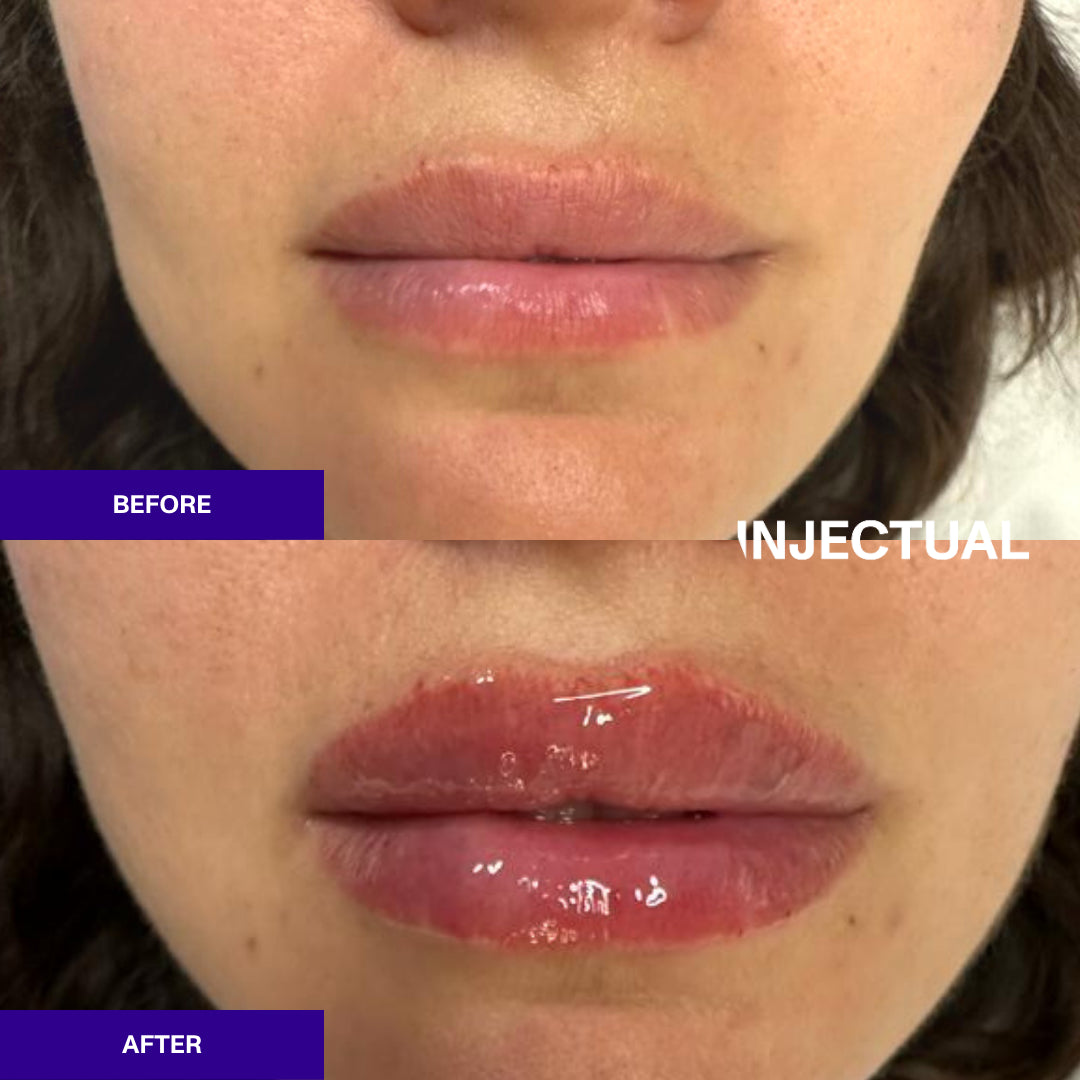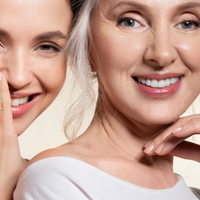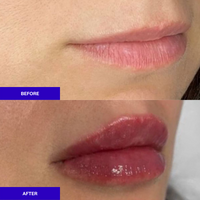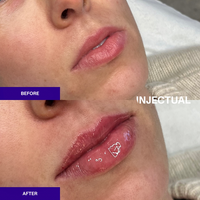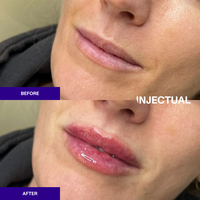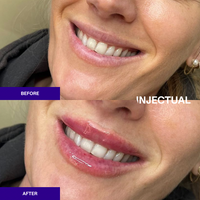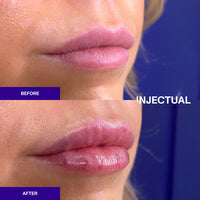 Are you searching for the best lip filler in London? Look no further. Our expert team of experienced practitioners, led by Dr. Veerle Rotsaert, brings you the exclusive INJECTUAL Lip Treatment, a unique and perfected technique to create beautiful, natural results. Our lip fillers are safr, and tailored to meet your individual needs, giving you the plump and gorgeous lips you've always desired.
What is Lip Filler Treatment?
Our Lip Filler Treatment is designed to enhance and rejuvenate your lips, providing subtle volume and definition. Created by Dr. Veerle Rotsaert, the INJECTUAL Lip Treatment uses the innovative Julie Horne technique, focusing on natural vertical columns in the superficial layer of the lip tissue. This approach adds subtle volume while maintaining a crisp and natural definition to give you the most natural-looking and long-lasting result.
Key Features and Benefits:
Natural-Looking Results: We pride ourselves on creating natural results that enhance your lips' beauty while maintaining a balanced and harmonious appearance.
Personalised Approach: Our expert practitioners assess your unique facial features and desired outcomes, creating a customised treatment plan to achieve your ideal lip shape and size.
Highest-Quality Dermal Fillers: We use only the finest dermal fillers designed for long-lasting and natural results, ensuring your lips look stunning.
Minimal Downtime: The Injectual Lip Treatment offers minimal downtime, and we've developed INJECTUAL lip products to aid healing and prolong the results.
Expert Practitioners: Our team of leading practitioners has undergone extensive training, ensuring we use the most advanced techniques and products to deliver exceptional service and results.
Book Your Lip Filler Treatment in London
Enhance your lips and achieve a fuller, more defined look with our top-quality lip fillers. Contact us today or book online to schedule your consultation. Experience the INJECTUAL Lip Treatment, exclusively available at our INJECTUAL Studio in London's Westbourne Grove, where Harley Street expertise meets state-of-the-art technology and award-winning sensory design. For the ultimate luxe lips, follow the treatment with our NEW INJECTUAL lip products. Designed to prolong results and aid healing, the INJECTUAL Intense Lip Plumper combines arnica and vitamins B and E to keep lips smooth and nourished, reducing swelling. The INJECTUAL Ingenious Lip Complex uses ultra-low molecular weight hyaluronic acid to boost hydration and keep lips soft post-treatment.
Frequently Asked Questions (FAQ)
Absolutely. Our Lip Filler Treatment uses safe and high quality dermal fillers administered by our experienced practitioners who follow stringent safety protocols.
The longevity of the results varies from person to person, typically lasting 6-9 months. Maintenance sessions may be recommended to sustain the desired outcome.
Generally, there's minimal downtime after the Lip Filler Treatment. Some patients may experience mild swelling or tenderness, but it should subside within a few days.
Absolutely. Our expert practitioners take a personalised approach, considering your unique facial features and desired outcome. We work together to create a customised treatment plan, ensuring your ideal lip shape and size.
The INJECTUAL Lip Treatment, developed by Dr. Veerle Rotsaert and using the Julie Horne technique, focuses on creating natural vertical columns in the superficial layer of the lip tissue. This approach adds subtle volume while creating a crisp and natural definition, setting it apart for its natural and beautiful results.
While not necessary, our INJECTUAL lip products are designed to complement the Lip Filler Treatment. The INJECTUAL Intense Lip Plumper aids healing and reduces swelling, while the INJECTUAL Ingenious Lip Complex keeps lips soft and hydrated post-treatment for an even more luxurious result.
Results
Add volume to lips, create lip shape that best compliments the face.

Return to work
Straight away.

Full recovery:
Straight away.

How Long does it last?
6-9 months.

BOOK NOW
Our Injectual Practitioners
What are Lip Fillers? 
Getting lip filler is a non-surgical solution for the lips to increase size, correct asymmetry or add definition and hydration. The naturally occurring substance Hyaluronic Acid is injected in key points in the lip to boost elasticity and the body's own collagen production. The benefit of filler is that it provides an immediate and noticeable result. 
What are lip fillers made of? 
Lip filler is made out of hyaluronic acid, which can naturally be found in the human body. This filler is considered gold standard nowadays because of its durability and safety profile in different densities. Hyaluronic acid is well known and studied for its hydrating properties because it can hold up 1000 X its own weight in water so it's the ideal hydrator for the lips and skin. 
How long does lip filler last? 
Our Injectual Lip treatment lasts  6-12 months on most people, but has also lasted up to 2 years in some people. We always recommend a moderate approach and build up slowly over the course of several treatments to get the result you desire. 
How much does lip filler cost? 
Our Injectual Lip treatment costs £395 which includes a complimentary LED treatment post treatment to aid healing and minimise swelling and bruising. If you want to book an appointment for the best dermal lip fillers London click here!
Where are we located? 
Our lovely Westbourne Grove studio is easily reachable by public transport from most central London locations and is located in the heart of the iconic Notting Hill. Most of our clients come from nearby neighbourhoods: Paddington, Hyde Park, Green Park, Bayswater, Soho, Kings Road, South Kensington, Kensington, Chelsea, Battersea, Fulham, Regents Park, Primrose Hill, St Johns Wood, Victoria, Mayfair, Knightsbridge, Belgravia, Fitzrovia, Holland Park, Earls Court, Highgate, West Brompton, Westminster, Islington, Hampstead, Hammersmith, Battersea or Nine Elms
INJECTUAL NOTTING HILL
59 WESTBOURNE GROVE, LONDON
Mon - Saturdays: 10am - 6pm
Directions