⭐5 Star reviews
⭐Plastic Surgeon founded
⭐Treatment by leading medics only
⭐Combined 25 years of experience
⭐Complimentary consultation available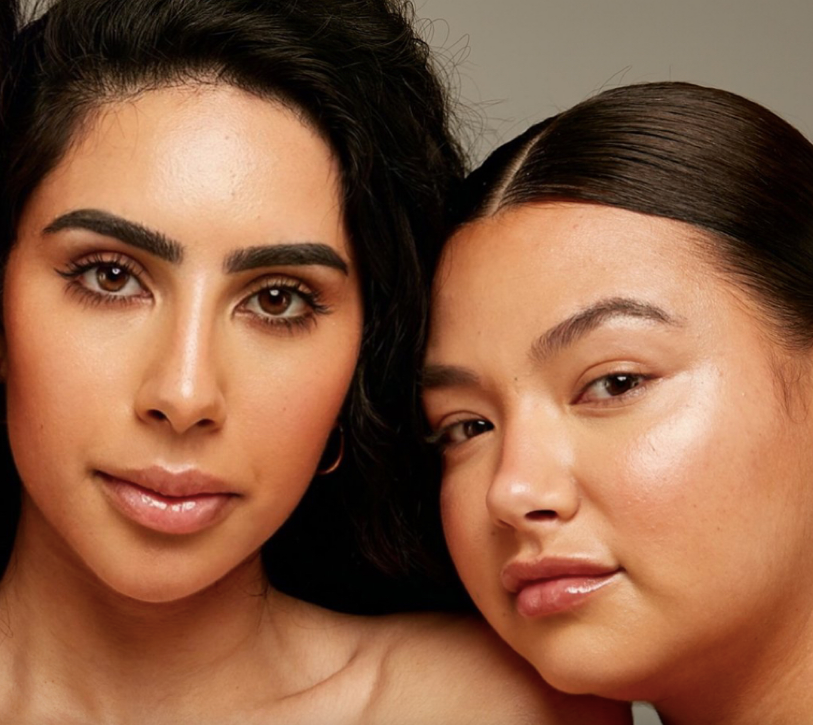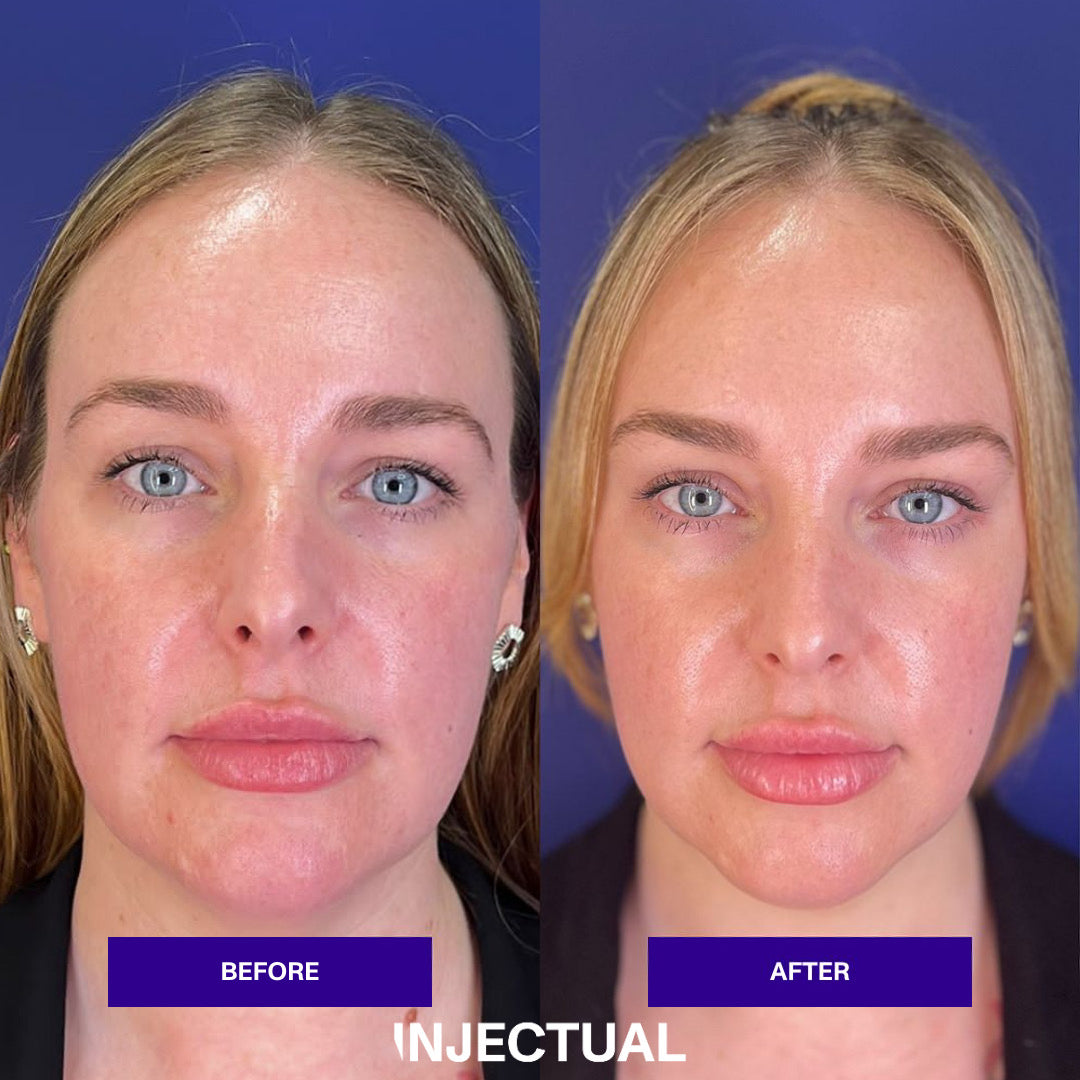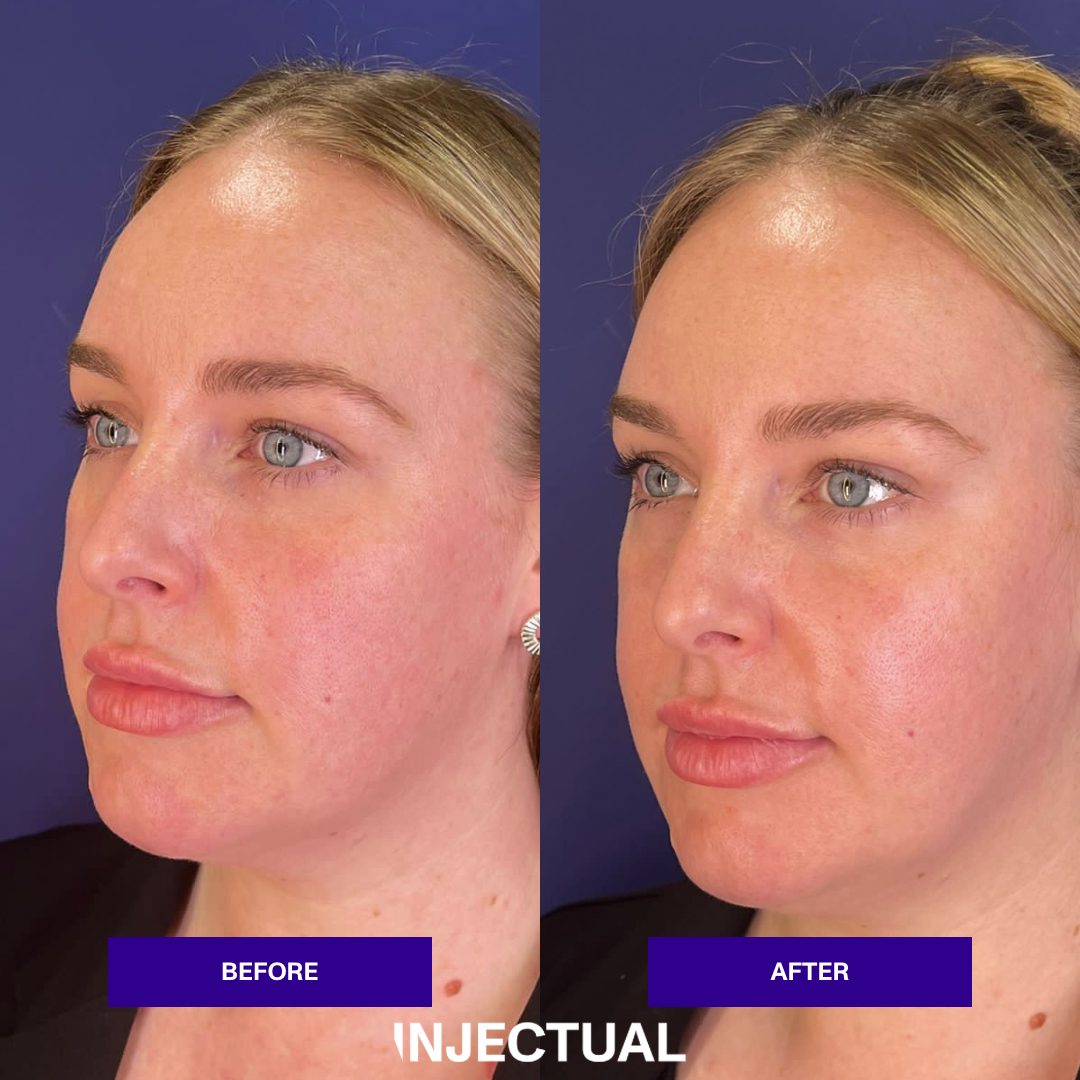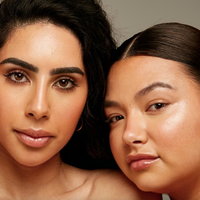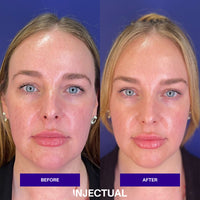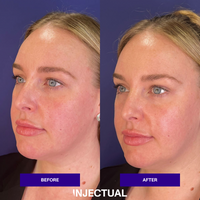 THE INJECTUAL No-Filler Lift
One of our techniques to lift the midface involves using Botox in the lower face to achieve a lifting effect on the midface. Here's a simplified explanation of how our Injectual No-filler lift technique works:


Understanding facial muscles and ageing: As we age, the muscles in our face can contribute to visible signs of ageing. For instance, the muscles in the lower face can pull downward, leading to sagging and the formation of wrinkles and lines. Meanwhile, the midface area may lose volume and sag due to a combination of factors, including the effects of gravity, loss of collagen, and fat displacement.
Botox injection in the lower face: Botox, or botulinum toxin, is a neurotoxin that temporarily relaxes muscles when injected. In our technique, Botox is strategically injected into specific muscles in the lower face, such as the depressor anguli oris (DAO) muscles. These muscles are responsible for pulling the corners of the mouth downward.
The lifting effect: By injecting Botox into these specific muscles, our technique aims to weaken their activity. When these muscles are less active, they are less capable of pulling the corners of the mouth down. This has a twofold effect:

Elevation of the corners of the mouth: As the DAO muscles lose their ability to pull the corners of the mouth downward, the mouth corners naturally lift upward, creating a more youthful and lifted appearance in the lower face and soften any jowls.
Indirect midface lift: The upward movement of the corners of the mouth can also have an indirect lifting effect on the midface. When the mouth corners lift, it can help reduce the appearance of nasolabial folds (smile lines) and create a subtle lift in the cheeks and midface area. This is achieved without directly injecting Botox into the midface muscles.
Natural-looking results: The goal of this no-filler technique is to achieve natural-looking results by addressing the underlying muscle dynamics that contribute to facial ageing. The procedure doesn't involve surgery or the use of dermal fillers, making it a minimally invasive option for facial rejuvenation.
Results
Reduce appearance of dark circles, fresher appearance of eyes.
Return to work
Straight away.

Full recovery:
Straight away.

How Long does it last?
9-12 months.

BOOK NOW
Our Injectual Practitioners
Where are we located? 
Our lovely Westbourne Grove studio is easily reachable by public transport from most central London locations and is located in the heart of the iconic Notting Hill. Most of our clients come from nearby neighbourhoods: Paddington, Hyde Park, Green Park, Bayswater, Soho, Kings Road, South Kensington, Kensington, Chelsea, Battersea, Fulham, Regents Park, Primrose Hill, St Johns Wood, Victoria, Mayfair, Knightsbridge, Belgravia, Fitzrovia, Holland Park, Earls Court, Highgate, West Brompton, Westminster, Islington, Hampstead, Hammersmith, Battersea or Nine Elms
INJECTUAL NOTTING HILL
59 WESTBOURNE GROVE, LONDON
Mon - Saturdays: 10am - 6pm
Directions