⭐5 Star reviews
⭐Plastic Surgeon founded
⭐Treatment by leading medics only
⭐Combined 25 years of experience
⭐Complimentary consultation available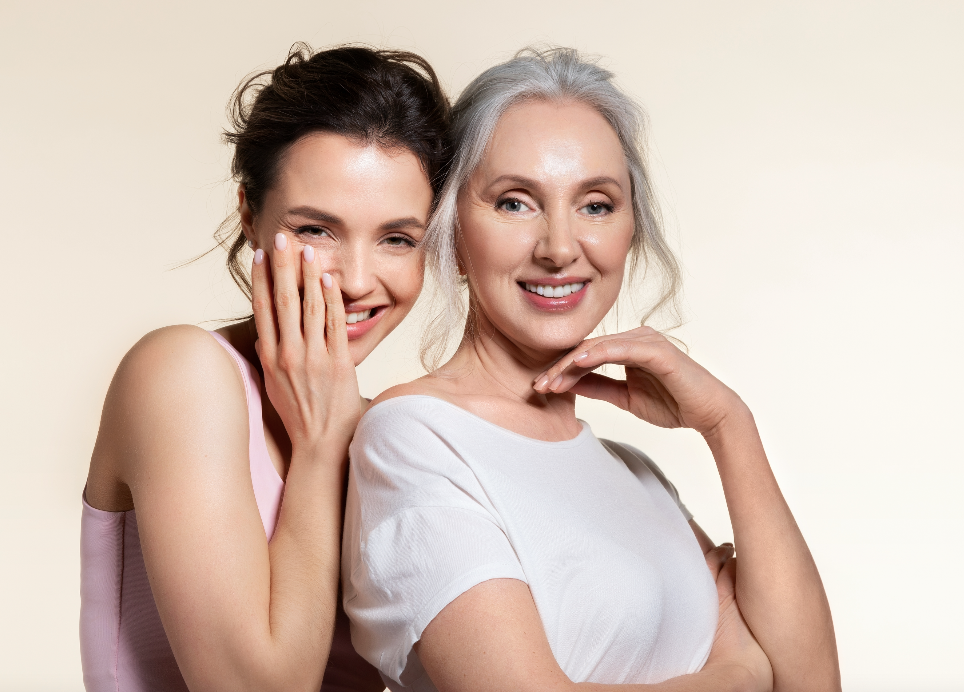 Welcome to Injectual, where science and aesthetics converge to offer you the transformative power of Jalupro Skinbooster treatment in London. Our esteemed aesthetic practitioners are dedicated to helping you achieve radiant, youthful skin through this advanced skin rejuvenation treatment.
What is Jalupro Skinbooster treatment?
Discover the transformative power of Jalupro treatment in London, our cutting-edge skin booster treatment. Crafted with a proprietary blend of peptides, amino acids, and the highest concentration of hyaluronic acid available, Jalupro is meticulously designed to elevate overall skin health. By igniting the body's natural collagen and elastin production, this treatment effectively combats the signs of ageing. With its dermal collagen-boosting properties, Jalupro not only enhances skin texture but also imparts a youthful plumpness, softening fine lines and wrinkles.
Jalupro Treatment Key Features and Benefits:
Intense Hydration: Boasting an unparalleled 80mg of hyaluronic acid, Jalupro treatment provides deep and long-lasting hydration, promoting a dewy and radiant complexion.

Collagen Stimulation: The potent blend of peptides and amino acids in Jalupro treatment sparks the body's collagen and elastin synthesis, leading to improved skin firmness and elasticity.

Age-Defying Effects: By addressing the root causes of ageing, Jalupro treatment diminishes the appearance of fine lines, wrinkles, and uneven skin tone.

Texture Refinement: Experience the luxury of smoother and more refined skin texture, thanks to Jalupro's skin-regenerating prowess.

Natural Results: Achieve a rejuvenated look without sacrificing your natural beauty, as Jalupro treatment yields subtle yet remarkable transformations.

Fibroblast stimulation: Thanks to its rich amino acid combination, Jalupro helps support and strengthen the synthesis of collagen and elastin through fibroblast stimulation.
Book The Best Jalupro Treatment in London:
Elevate your skin health by scheduling a Jalupro treatment at Injectual in London. Our team of expert aesthetic practitioners is dedicated to delivering unparalleled results tailored to your unique needs. Begin your journey to radiant and youthful skin today.
Frequently Asked Questions (FAQ):
Jalupro stands out with its advanced formula featuring a remarkable 80mg of hyaluronic acid alongside peptides and amino acids, delivering exceptional hydration and collagen-boosting benefits.
No, Jalupro and Botox serve distinct purposes. Jalupro stimulates collagen and elastin production, enhancing overall skin quality. Botox relaxes facial muscles to reduce wrinkles, providing a refreshed appearance.
Optimal outcomes are achieved through 2-3 treatments spaced 4-6 weeks apart. Results can last up to 6 months, with ongoing improvements post-treatment.
You can return to continue the rest of your day immediately after treatment. The best results are typically observed around 2-3 months after treatment.
The results can last between 6 to 18 months, making Jalupro a long-lasting solution for youthful and revitalised skin.
Results
Restore lost volume, reduce appearance of wrinkles, refresh appearance.

Return to work
Straight away.

Full recovery:
3 months onward.

How Long does it last?
6-18 months.
BOOK NOW
Our Injectual Practitioners
Where are we located? 
Our lovely Westbourne Grove studio is easily reachable by public transport from most central London locations and is located in the heart of the iconic Notting Hill. Most of our clients come from nearby neighbourhoods: Paddington, Hyde Park, Green Park, Bayswater, Soho, Kings Road, South Kensington, Kensington, Chelsea, Battersea, Fulham, Regents Park, Primrose Hill, St Johns Wood, Victoria, Mayfair, Knightsbridge, Belgravia, Fitzrovia, Holland Park, Earls Court, Highgate, West Brompton, Westminster, Islington, Hampstead, Hammersmith, Battersea or Nine Elms
INJECTUAL NOTTING HILL
59 WESTBOURNE GROVE, LONDON
Mon - Saturdays: 10am - 6pm
Directions